Johnathan Blake, one of the most in-demand drummers of his generation, has done stellar work as a member of the Tom Harrell Quintet, the Mingus Big Band, the Kenny Barron Trio, the Ravi Coltrane Quartet and many others. Blake now offers his first Criss Cross album as a leader, Gone But Not Forgotten.
Gone But Not Forgotten was recorded at the Samurai Hotel with his quartet featuring Chris Potter (tenor and flute), Mark Turner (tenor) and Ben Street (bass).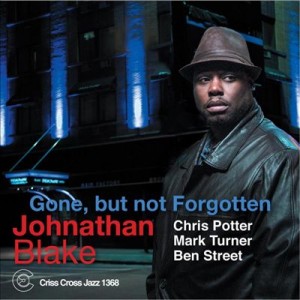 Andy Bey's 2014 High Note Records release of the album titled Pages from an Imaginary Life was recorded Spring 2014 at The Samurai Hotel.
Coming off his Grammy-nominated 2013 album, The World According to Andy Bey, vocalist/pianist Andy Bey delivers the equally compelling 2014 release Pages from an Imaginary Life. As with its predecessor, Pages finds the jazz iconoclast returning to his roots with a set of American Popular Song standards done in a ruminative, stripped-down style. This is Bey, alone at the piano, delving deeply into the harmony, melody, and lyrics of each song.
The internet sensation Post Modern Juke Box has recorded their catchy jazzed up pop songs with us this past summer.  Check out some of their YouTube videos and stay tuned in for more to come…
Masterful vocalist and pianist, Freddy Cole recorded his 2014 album Singing the Blues at The Samurai Hotel.
Jure Pukl, saxophonist & composer has just recorded his next great album Sound Pictures at The Samurai Hotel. Musicians on the album include Adam Rogers on guitar, Sam Harris on piano, Joe Sanders on bass and Rudy Royston on drums plus 2 special guests Melissa Aldana on tenor saxophone and Sachal Vasandani on vocals.